Friday, July 10, 2020 / by Erik Bjorklund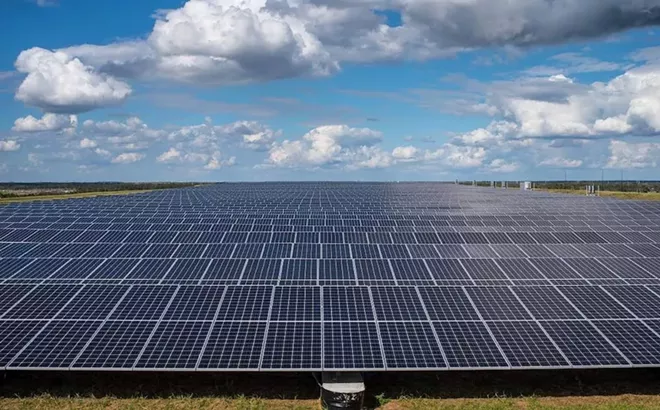 On Tuesday,
Orlando Utilities Commission
activated two new solar farms in Orange and Osceola County that added
108.5
megawatts
–
 enough to power 20,000 homes
–
 to the power grid as durable new sources of renewable energy.
These two solar facilities,
Harmony Solar Energy Center in St. Cloud and Taylor Creek Solar Energy Center in east Orange County, house approximately
600,000 rotating solar panels and
will supply power to six Florida cities including Orlando, Kissimmee and Ocala as part of the
Florida Municipal Solar Project
.

… Fidelity Home Group | Orlando Mortgage Company | Florida Mortgage